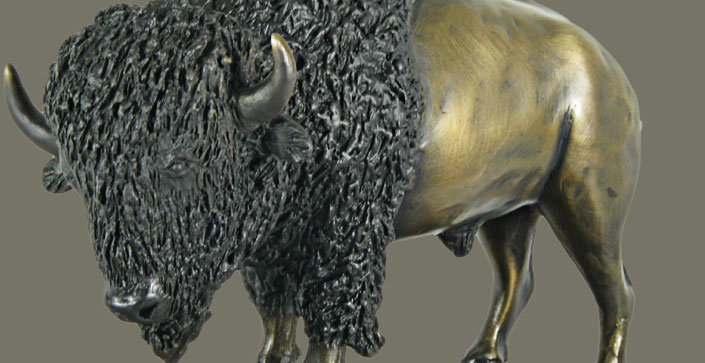 Custom Bronze Patinas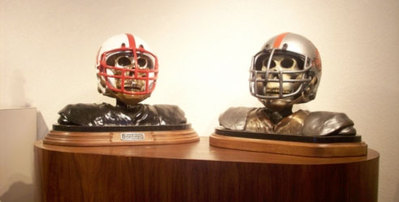 Patinas add the finishing touch to any bronze sculpture. From French Brown to Verdigris to true colors, Rocky Mountain Bronze Shop supplies full patination service. Small scale to monumental installations, we are prepared to handle them.
The final color of the cast bronze sculpture is quite bright, as shown in the photos in the assembly and chasing pages. To move time ahead and create a more pleasing finish, we apply patinas to match the client's desired result.
Patina formulas vary depending upon the desired opacity as well as the finish color. The application of the patina can be as much a work of art as the sculpture itself, and is very important in the final presentation of the piece. The mixture of the colors, chemical application, and overall expertise of the patineur make this a very important step in the finishing process, the final step before the piece is delivered.
Patination Service & Repair
We understand this and strive to provide top notch patination service to maintain a newly finished look for years to come. We even offer patina touch up service for those times when the patina becomes damaged, either as part of some structural damage to the sculpture or just a surface abrasion. We are able to travel to the site, repair the sculpture and restore the patina without the need to have the sculpture shipped back to us for service.
We understand your concerns as well as those of your client. Having a proper patina is right at the top of the list.